The North Western Province (NWP) encompasses all three major climatic zones; intermediate, dry and wet zones. These different climatic zones together with the coast have made this province very diverse in nature
NWP is rich with wild life and nature based attractions. The bio-diversity is another key attraction which included with Wilpattu National Park, and Anvilundawa Bird sanctuary.
This is one of the oldest and largest national park in Sri Lanka claiming to cover a forest area of 131693 hectares. Scattered all over the forest cover are about 60 natural lakes known as "Villu". The forest area was recognized as a national park in 1938. Trees like "Veera" and "Milla" can be found thriving in this forest amongst which about 31 species of mammals have formed their natural habitat, some of them being elephants, bears, leopards and wild buffaloes. The most appropriate time to visit to this park is February or October to help and guide tourists roaming within the park watching animals and different varieties of birds, insects and reptiles.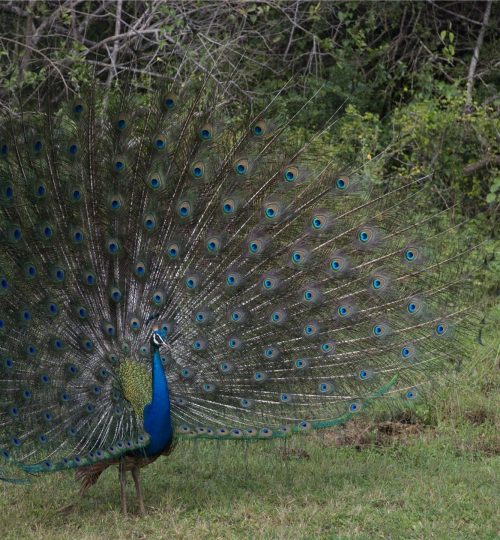 Anavilundawa RAMSAR Wetland and Bird Sanctuary
The uniqueness of Anawilundawa is its immediate proximity to three vastly different ecosystems; the coast, the mangroves and the fresh water tanks making it one of the six RAMSAR Wetlands in Sri Lanka. This unique ecological setting has made it a favourable nesting and breeding ground for hundreds of species of birds.
It is set out on 1,397 hectares of forest land and comprises of six giant man-made cascading tanks. These tanks store water for irrigation and cultivation and acts as a natural habitat and refuge for numerous species of water birds in addition to a few species of threatened Fish, Amphibians, Mammals and Reptiles. Most endemic and resident birds can be observed right through the year, while the migrants are best seen between the months of October and April.Kalpitiya is one of the best locations in Sri Lanka for dolphin and whale watching. Kalpitiya gives you an opportunity to watch hundreds of dolphins swimming alongside and diving under your boat, riding waves, jumping, spinning, twirling and leaping out of the water in a magical display, is a magnificent experience you will never forget in your lifetime.
Kotuaththawala Bird Sanctuary
This is one of the dry zone tanks which provide habitat for a diverse avifaunal community. This tank and surrounding area was declared as a nature reserve considering it's presence of high biodiversity.