Eco Tourism Sustainable Destination Development Project -Gagewadiya (ESA Project)
Gangewadiya is an unique land mark integrated with terrestrial and marine biodiversity and ecosystem, that has led to recognize an Environmental Sensitive Area (ESA). UNDP supported ESA project is planned to reduce negative impacts, and to encourage responsible tourism that enhances not only the quality of life, but also natural and cultural resources in Gangewadiya.
The newly established ESA policies and co-management plan of Gangewadiya seek for alternative avenues to incorporate traditional  and non-traditional livelihood activities to ensure the conservation and community empowerment in Gangewadiya. Elevating Gangewadiya as a sustainable destination is required to amplify  conservation and community development through adhering ESA policies, in addition to laws, rules and regulation related to coastal conservation, wildlife, forest, irrigation and archaeological sites and monuments. This intensifies the Community Based Ecotourism (CBET) that embraces with conservation, co existence and symbiosis in tourism development and operation.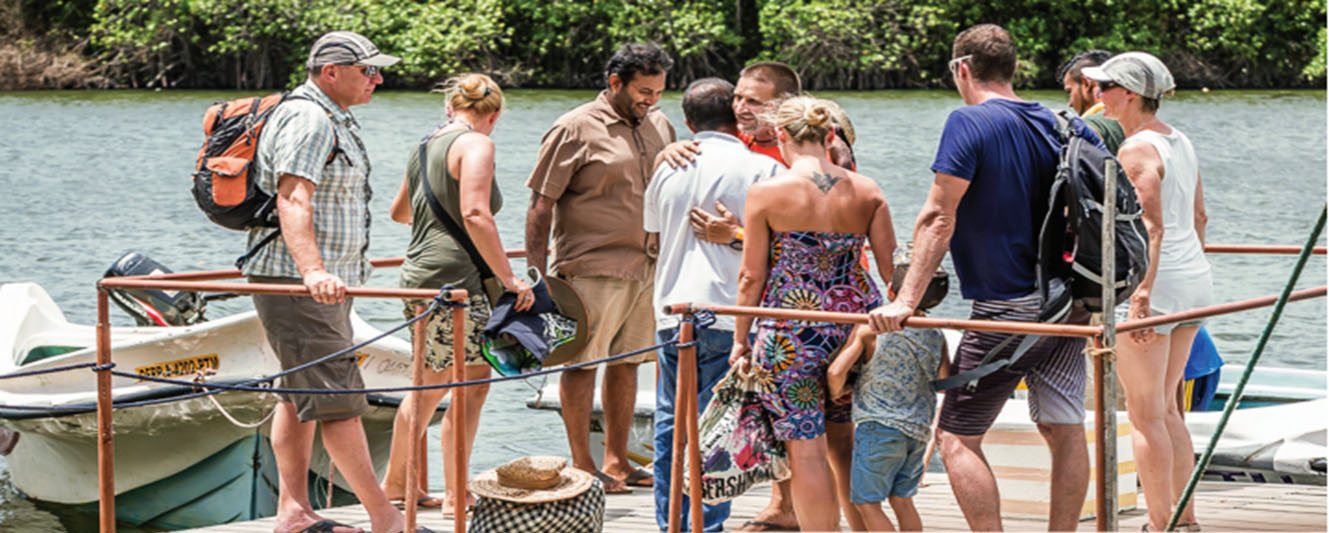 Definition of the ESA-Community Based Ecotourism
Usually marketing of ecotourism is meant to nature tourism. Yet, ecotourism requires a proactive approach that seeks to mitigate the negative impacts and enhance the positive impacts of nature tourism. According to The International Ecotourism Society (TIES) ecotourism is responsible travel to natural areas that conserves the environment and sustains the well-being of local people. This definition not only implies that the suppliers and consumers should recognize positive contribution for the conservation of natural resources, but also that there is a necessary social dimension to ecotourism. The term 'community-based ecotourism' takes this social dimension a stage further. This is a form of ecotourism where the local community has substantial control over, and involvement in, its development and management, and a major proportion of the benefits remain within the community.  Collective responsibility and approval of the representative authorities such as Department of Wildlife, Department of Forest, Department of Irrigation, Department of Archaeology, Provincial Tourism Authority and Local Authority would define the local community of Gangewadiya through a social and institutional structures as Community Based Tourism Organization (CBTO). The CBTO should foster sustainable use of resources and collective responsibility in ESA.